Massage Modalities
Spa Treatments > Raindrop Therapy
Raindrop Technique is a rejuvenating aromatherapy treatment inspired by Native American legend, telling of a tribal journey to seek out the healing power of the aurora borealis.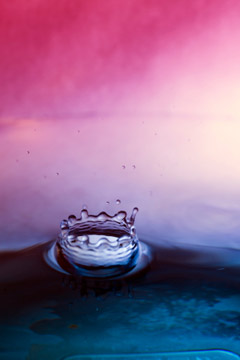 This restorative energy was absorbed by reaching high toward the northern lights with a deep inhalation and a whisper expressing awe, humility and of the interconnectedness with nature.
Envisioning the healing lights while their bodies were lightly brushed, combined with their previous healing experience helped the Lakota to carry this transcendental experience with them into the future when they were unable to travel north.
This beautiful tradition serves as the inspiration for this technique, where Young Living essential oils are applied like drops of rain, along the spine and on the feet to realign the electrical energies in the body, thus helping to alleviate discomfort caused by imbalance.
Raindrop Therapy is highly effective for rejuvenating the mind and body and particularly good treatment for ailments found in the spine.
Other spa treatments we offer here at Namaste include: