About Namaste Bodywork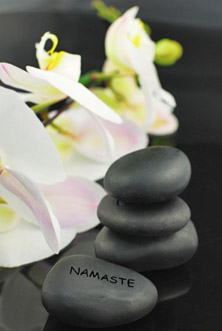 My name is Melissa Dawe, and I am the owner of Namaste Bodywork in Summit County, Colorado.
As a massage therapist, my ultimate goals are to:
provide a moving experience to both the physical body as well as the intangible self
to assist clients in becoming more proactive in their health
ultimately help clients restore balance through somatic reeducation as well as mindfulness of breath and energy
With this awareness comes the opportunity for me to share my enthusiasm and passion for bodywork and to provide a truly decadent massage experience.
Through my utilization of a simplistic--yet multifaceted--approach that encompasses movement along with soft tissue manipulation, my clients receive a comprehensive bodywork and massage therapy for the body, mind, and spirit.
More About Owner Melissa Dawe - Your Massage Therapist
Born and raised in rural Colorado, I grew up in a very nurturing household. Always taking an interest in an active and healthy lifestyle, it was a natural progression for me to move into the world of alternative medicine. Inspired at a young age by how profound the impact natural therapies could have on one's life, I decided to go on to become a massage therapist.
After early graduation from high school, I was the youngest in my class to attend the Boulder College of Massage Therapy. Always striving for excellence, I completed the 1000-hour diploma program and graduated with honors. Then, onward and upward … literally, into the mountains I went!
Hobbies I enjoy involve any creative outlet--particularly ceramics, photography, and cooking as well as playing with my dog, Rascal! In the future, travel for pleasure in addition to continuing the development of my Thai Yoga Massage practice are imminent.